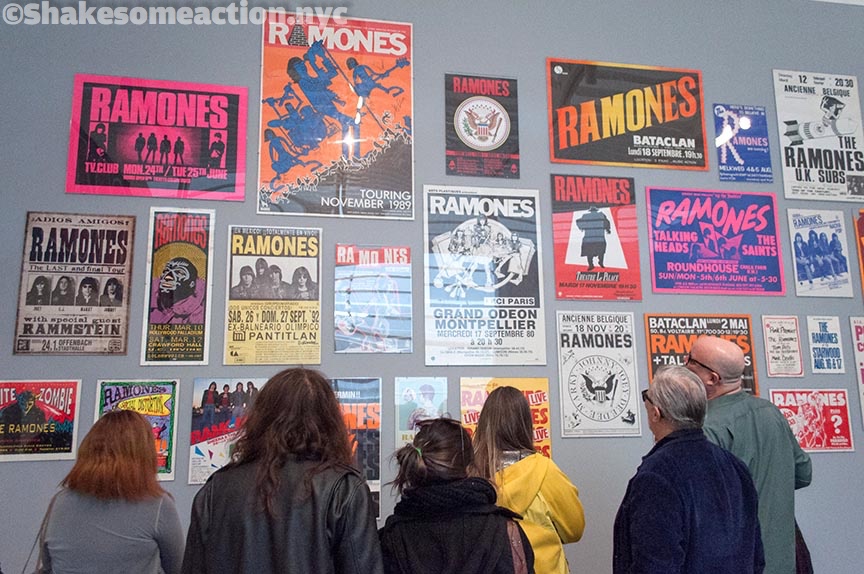 As a kid growing up in Briarwood, a neighborhood in the borough of Queens, I never really felt that I was a "New Yorker". Despite being within the geographical confines of NYC, it seemed like another world. When compared to the mythical OZ across the river, all we really had to mark ourselves as New Yorkers were The Mets and the '39 and '64 Worlds Fairs. Any excursion to Manhattan was even labelled as a trek to the "city". So, with this mindset, my pals and I would often take a 30 minute walk to Forest Hills to satisfy our young wanderlust. It was one of the few places in our world where you could hang inside a record store, see a movie, and grab some fast food (a rarity at the time!). Little did we realize that merely a few blocks away, four guys were cooking up something that was to change…well, everything.
It was only as an adult that I began to grasp how inconceivable it was that everything that I held dear about music, came to existence a few subway stops away—in Queens yet! So, I couldn't have been more pleased this past summer to see that the ultimate garage punk band, The Ramones, were honored by an exhibition at the Queens Museum. As I told a few people, the exhibit served as a way to not just honor the band but also honor the spirit of the fans, the borough and even New York City. It was wildly satisfying on so many different levels. Even if it did oddly make me feel like a living fossil.
When it was announced that The Ramones would have a street naming ceremony in Forest Hills on October 30, I knew there was no way that I could miss this. Actually, I had also attended the dedication of Joey Ramone Place near CBGBs way back in 2003. But this ceremony seemed much more personal in a lot of ways. For one, it was finally on home turf.
Bracing for a crowd that I thought would rival the Manhattan ceremony, I was surprised to see only about 100 mostly older die-hard fans milling about the front of Forest Hills High School. Maybe it was the time. 11AM on a Sunday morning did not endear itself to anyone even remotely used to sleeping in on the weekend. Nevertheless, spirits were high as fans happily chatted while Ramones tunes played in the background.
The ceremony started off with the usual speeches from the assembled politicos and school executives. Each (oddly) describing their personal Ramones memories.  But the real treat was hearing from a select group of people closely associated with the group. Tour Manager Monty Melnick, Band Manager Danny Fields, Joey's brother Mickey Leigh, ex-Cramps drummer Miriam Linna, and even The Damned's Capt. Sensible all shared an anecdote or two, but also spoke about how deeply the band mattered to them. You couldn't have thought of a nicer way to close off the first part of the ceremony. After the speeches, the street sign was summarily unveiled. And, while it was nice to see, I couldn't help but feel it was almost anti-climactic. Just having the band acknowledged and held dear by so many was the real kicker. Gabba gabba we accept you one of us.
Vinyl Junkie Alert: Miriam Linna, who along with Billy Miller own the outstanding imprint Norton Records, recently released a piece of Ramones history that collectors would find well worth their time seeking out. As part of Norton's offering for Record Store Day this year Norton pressed up a limited run of  100 7″ copies of The Ramones 1975 demo for Judy is A Punk on clear blue vinyl. And as if to make the single even more interesting, the cover image is a rare shot of the boys actually smiling. Obsessives take note!