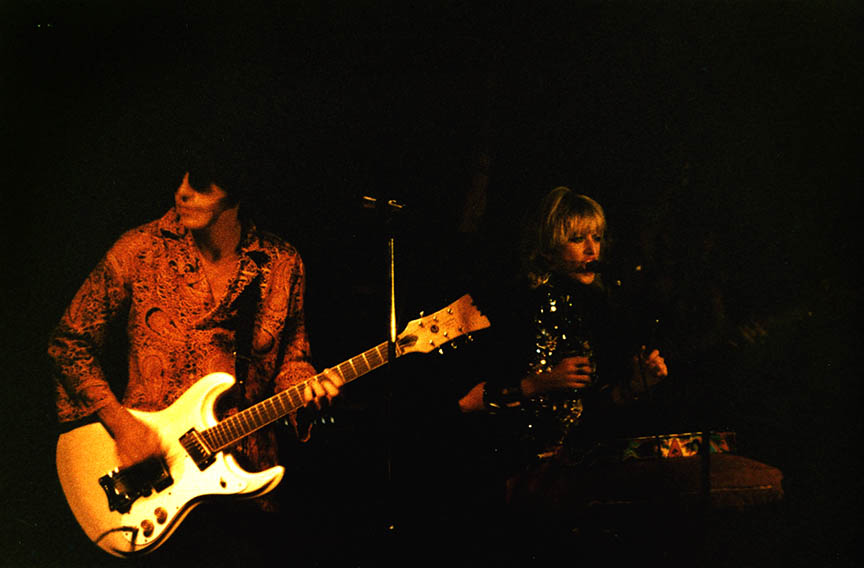 While Haight-Ashbury in San Francisco had the distinction of being the epicenter of psychedelic lifestyle and musical culture in the 60s, it's pretty easy to forget that it not only existed but flourished in other parts of the US as well. Most famously exemplified by the myriad of Texas psych bands such as Austin's 13th Floor Elevators and Houston's Moving Sidewalks.
New York also had their fair share of such bands, such as the outstanding Blues Magoos. However, for the most part, they too occupied a small niche. Most likely since NYC was regarded by many in the music business as the penultimate soul/pop music town. Nevertheless, the faithful continued to plug away like lysergic sirens hoping to draw more converts into the fold.
Come the 80s you'd have been hard pressed to find anyone in NYC dedicated to this genre. Then you had South Central PA native, Dino Sorbello who singlehandedly gave the long-dormant psychedelic genre a kick in the pants.
As a youth, Dino liked the Doors and older Kinks stuff as well as "some band called The Beatles…" The summer of '76 proved to be pivotal as his Harrisburg pal Billy Synth (and compiler of the famous Psychedelic Unknown compilations) turned him onto 60s garage and psych. Coinciding with the burgeoning punk movement downtown, Dino eventually found himself driving into Manhattan with pals to catch bands.
The Three Mile Island accident in 1979 made Dino move permanently to NYC. Seeking to establish himself in the music he loved so much, the choice was easy. "I grew up with this stuff, it's the time/era I came here to live in."
Together with the late Wendy Wild, Dino started a band called the Mad Violets in 1982. The band was one of the few that proudly displayed its psychedelic influences for all to see. They were, as Dino puts it, "scratchy, frenetic, but truly a psychedelic, pop, garage, going-for-it rock and roll band." One of the standout tracks on the outstanding second volume of Voxx's Battle of the Garages compilation, Psylocibe, presents all of the bands' strengths in a compact four minutes. Although becoming a favorite in the early days of the Dive, the band broke up at the end of 1984.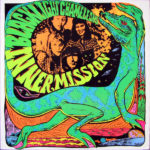 Dino's next project was The Blacklight Chameleons, which came to fruition in 1985. As Dino adds, "Our original 4-piece did the first Voxx EP. We often played the Dive as well as other venues. Somehow, we dumb-lucked ourselves into an issue of Vanity Fair with Mary Ellen Mark herself taking an amazing photo. We used the magazine as our demo and got gigs all over the place! The usual lineup changes happened, but eventually, we landed
Sharon Middendorf as our singer. We ended up playing in California a lot and Florida too. That lineup recorded the second album Inner Mission. Then, aliens kidnapped everyone and left me here to start a new group, Laughing Sky, because, you know, they were laughing when they flew away with my second band in a row."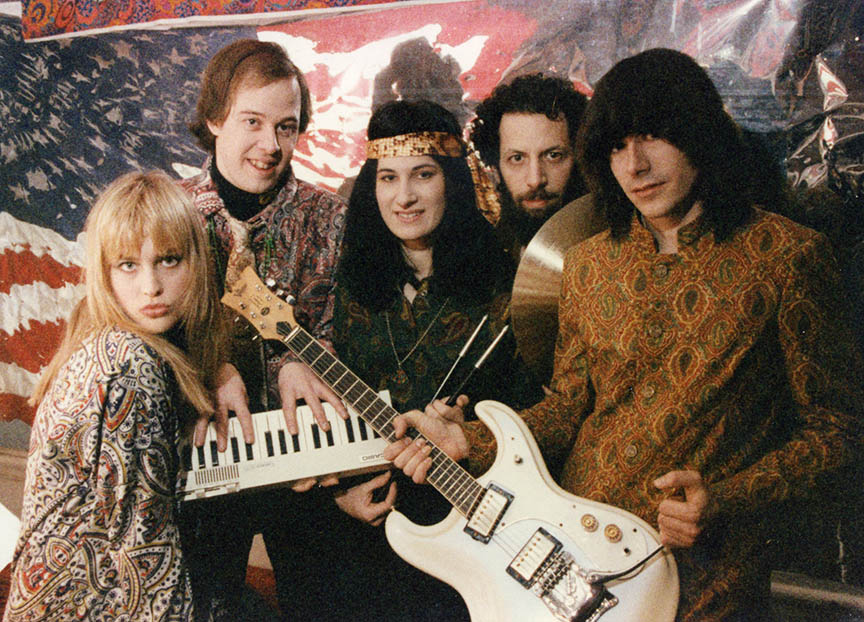 The Chameleons did make a stronger mark than The Violets by putting a more public face to the 60s scene. Not only did they perform frequently at Ivy Vale and Anne Doenas' psychedelic light-show party, the Mind's Eye, but the attention also got them on the cover of High Times magazine.
In an interesting footnote, Dino also played in the reunited version of the NYC 60s psychedelic band, The Third Bardo. Best known for their iconic song "I'm Five Years Ahead of My Time", which wound up on the critically acclaimed compilation Nuggets: Original Artyfacts From the First Psychedelic Era, 1965-1968. When I asked Dino about this he said, "I did play with The Third Bardo! They were legends to us in the 80s … like could they really exist in real life? But I met them at a Stony Brook show and joined them as thereminist when they heard I played one. I played with them on a local radio show on NYU and about half a dozen shows in the NYC area with them before they again returned to a scattered state. I was hoping to get them to record a new album, but that alas that didn't happen."
The bands Laughing Sky and Tripwave followed through to the 90s. Dino's recent projects continued to mine the psychedelic plane by combining keyboards, guitar and theremin. Together with partner Jynx Lynx, the two-piece combine covers (such as Donovan's "Season of the Witch") with originals and entirely remake them into trippy, atmospheric sound tapestries that combine Jynx's ethereal vocals and keyboards with Dino's overdriven sounds on guitar and theremin. It's a unique mix, but it works.
"I started playing music with Jynx after her band Bombshell broke up, she was playing solo shows and would have various guests playing, including me." When asked what his goal was, Dino responded, "There's no 'goal' other than to really be able to play the theremin as an instrument with a voice, instead of just sound effects. Jynx writes some pretty great songs, and I get a few of mine in there as well. We have plenty of room to be psychedelic and groove with the electric 12-string too. Seems like lately, with our new second CD out, Real Surreal, we're getting pretty busy."
As if Dino's musical talents weren't enough, he was also one of the few people at the time who embraced video in its earliest years and took it on himself to create a long-running Manhattan cable access show.
Tripwave! has been running on Manhattan cable since 2001 and, according to Dino, has been on the air in LA and Seattle/Canada too. He added, "Anyone in the world can watch it by going to mnn.org on Thursday nights at 11 p.m., EST, and selecting CH. 4. There's a lot of one-of-a-kind videos I shot myself, psychedelic music past, present, and future, with nature footage."
With the recent passing of psychedelic icon Roky Erickson, Dino plans on airing some performance videos he shot of his friend. The shows occurred in Pittsburg soon after Roky's brother Sumner took over conservatorship and began nursing him back to health. A process most famously documented in the 2005 documentary You're Gonna Miss Me. As Dino noted, "I got to take him to Eat'n'Park for breakfast and even ran a big catfish grill for him on the roof deck one evening. I told him all about the NYC scene."
It seems somehow fitting to end it here. With the image of the master of 60s Texas psych happily chatting with the disciple of 80s NYC psych, over a plate of eggs. Who says that there is no order in the universe? To keep abreast of all things Dino, visit his website tripwave.com.